Overview
BOSS Dashboard is a web-based real-time monitoring solution for complex systems such as satellites and their ground segment systems. In addition to presenting raw data, it adds intelligence by extracting higher-level information while still allowing to drill-down for analysis. The dashboard gets its data from flexible connectors that gather data from multiple heterogeneous systems. The solution is based on ElasticSearch, LogStash and Kibana.
Dashboards
The BOSS Dashboard supports multiple views representing the various elements of the system being monitored from tactical overviews to subsystem states. Dashboards can easily be created, configured and customised by assembling widgets.
Widgets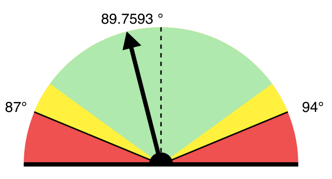 Widgets are the visual building blocks that form the views to display relevant information. The speciality of the BOSS dashboard are customised widgets that present your data tailored to your system:
Show trends
Draw attention to anomalous values
Visualise thresholds
Link to other dashboards and external tools
Highlights
Maintain the overview of your complex systems
Modern solution for monitoring and analysis
Merge your data from multiple data sources together in the same views
Efficiently monitor the status of your system, identify anomalous values and analyse trends in your data
Include data mining algorithms
Custom-made widgets to gather and display information tailored to your needs
Drill-down into your data for root cause analysis
For more information or requesting a demo account, please contact us via email.